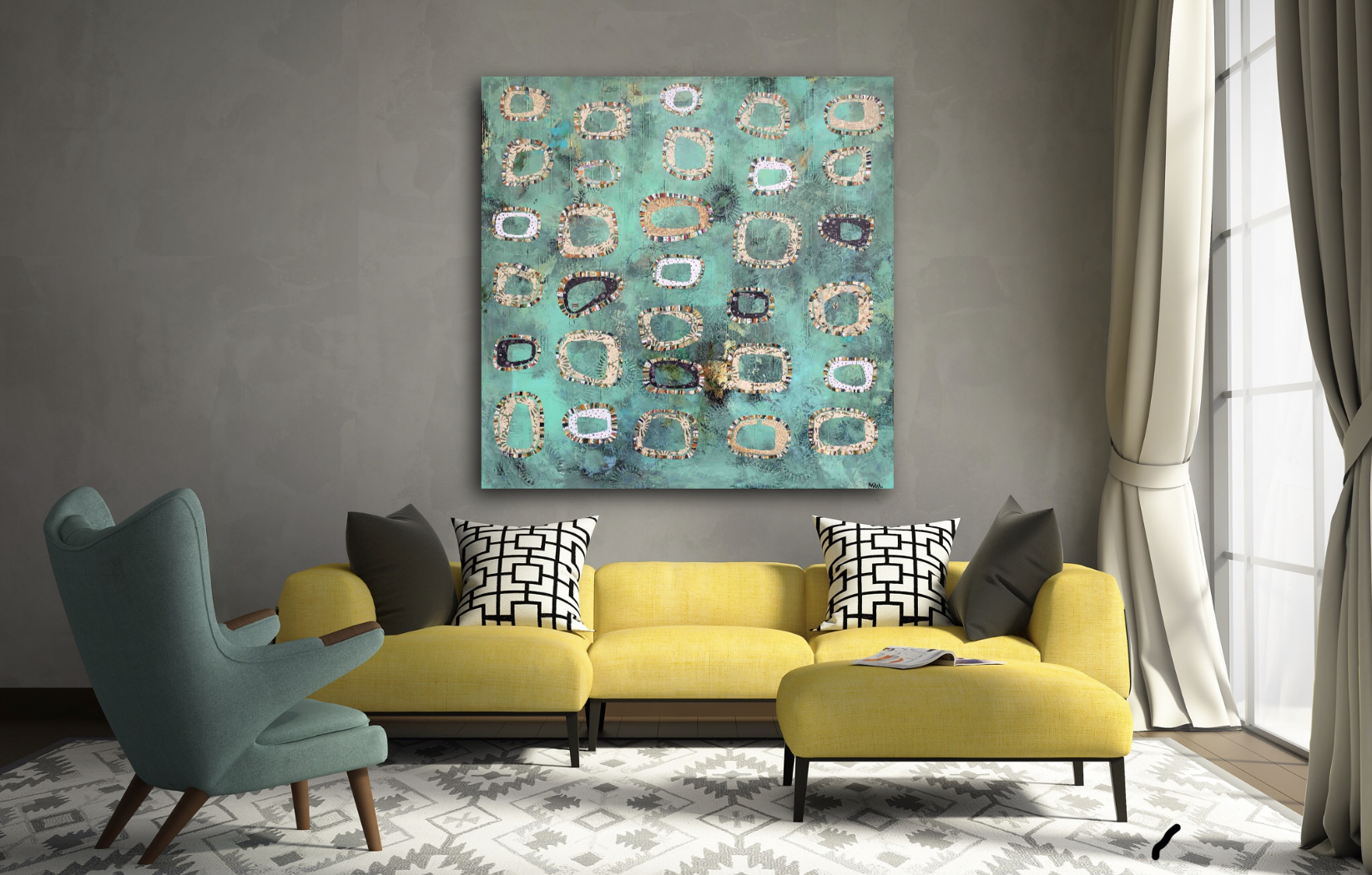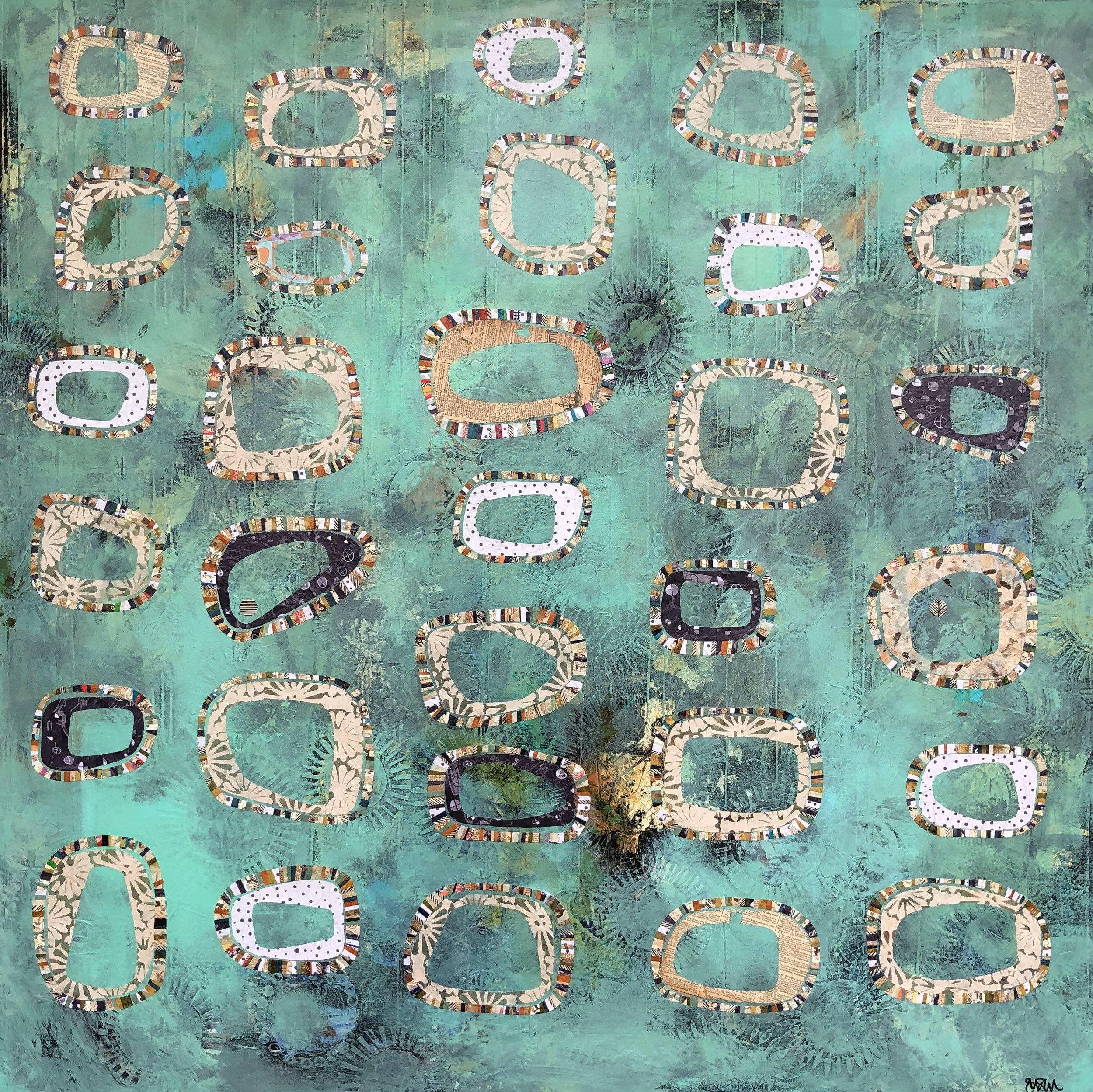 Changes
acrylic, handmade papers on 4x4' canvas
Changes
Detailed view. There is a lot of texture to this painting, it started as a field of flowers and you can see the flowers and stems under the layers of paint.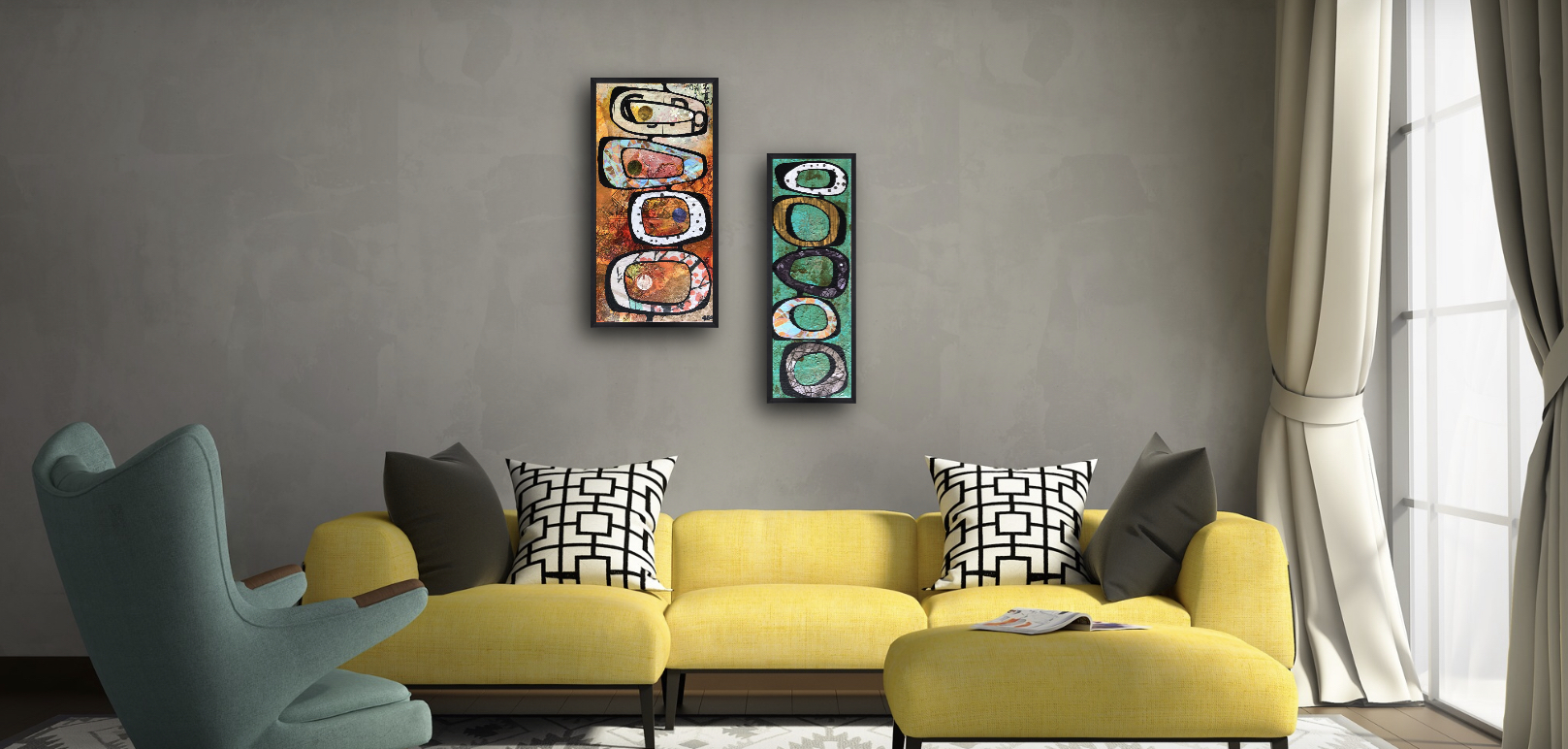 Small Changes 1 of 2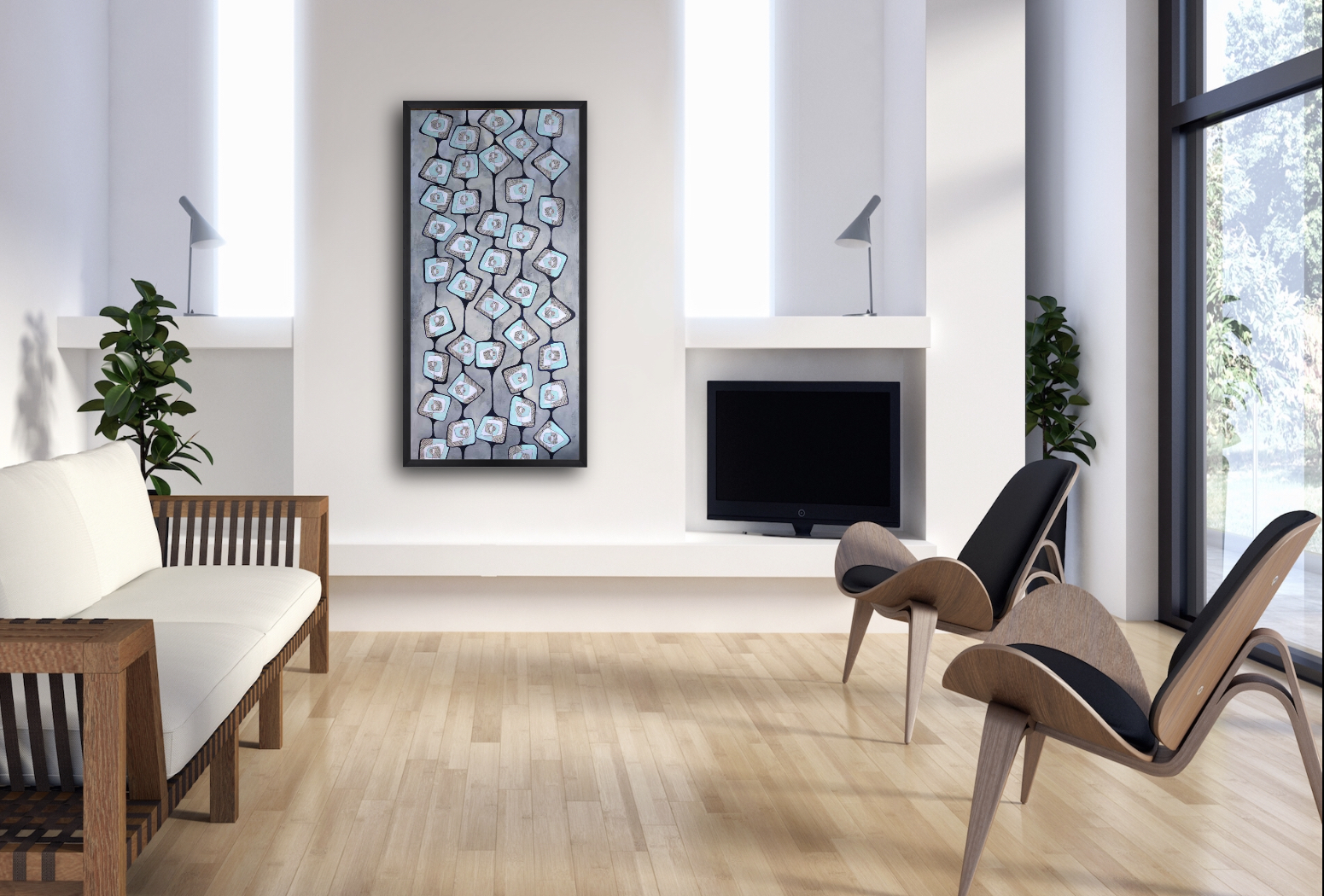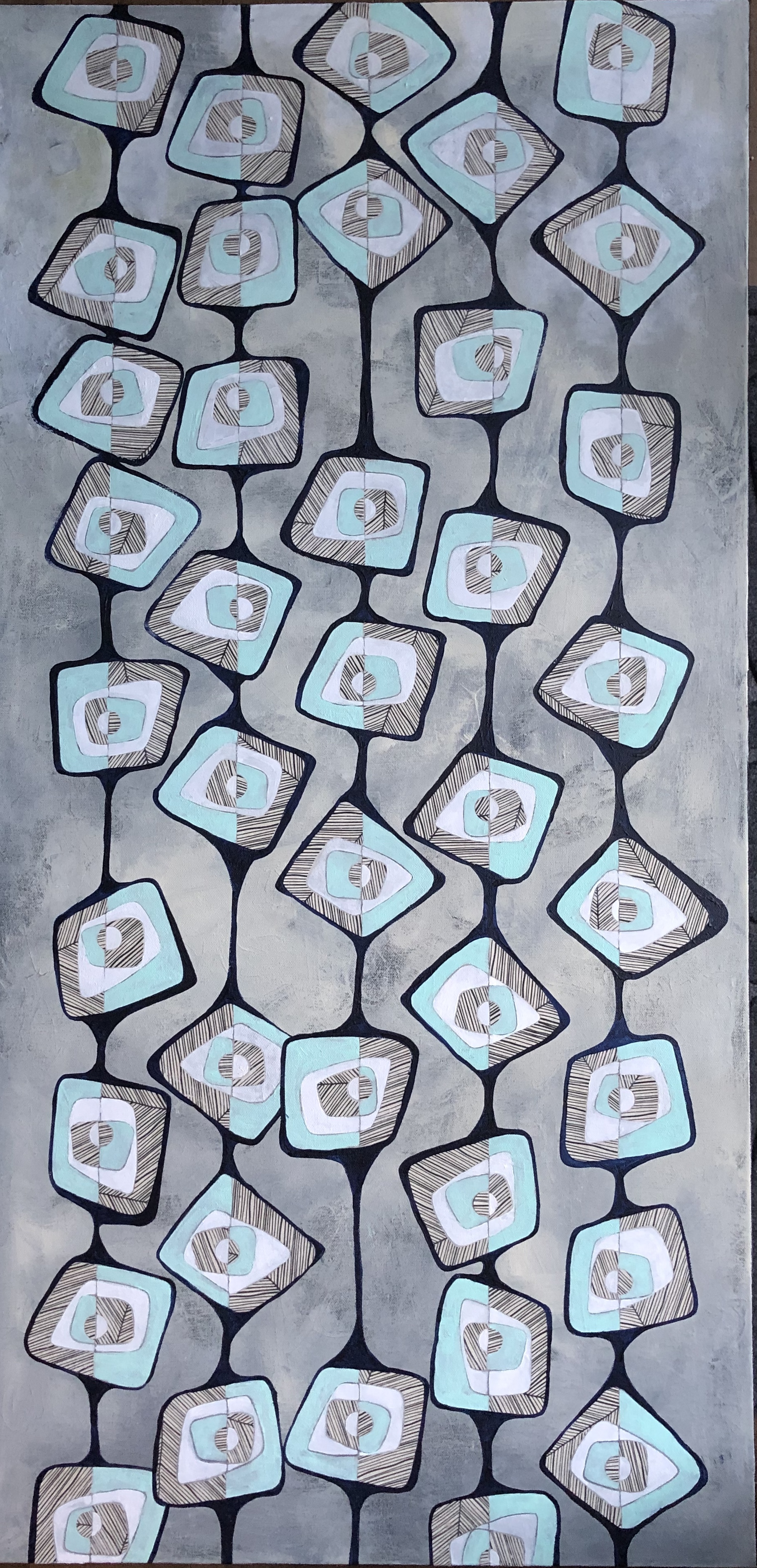 Directions
acrylic and handmade papers on 12x48 canvas. Can be hung vertically or horizontally.